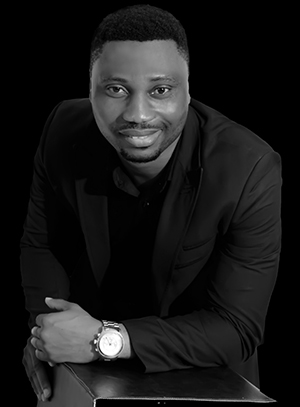 Destiny Records Nigeria and Destiny Records Africa was founded on the belief that talent and good music will always rise to the top. Working with Blue Pie Productions USA, Blue Pie Records USA, DJ Central Records Hong Kong and Planet Blue Pictures, Destiny Records has formed global partnerships to open new markets for our artists and labels and at the same time provide real opportunity for African artists to be able to access markets like the USA and ASIA.
Founded by Judah "Jude" Chiedu in 2014 the label has amassed an incredible roster of talent in a very short time.
As Jude says:
"Destiny Records was founded on my belief and desire to provide a totally transparent reporting process for artists and labels in Africa that will allow them to be able to develop new markets with global business partners. I have worked with Blue Pie Records USA now for over 8 years, and with the help of this visionary label from Australia, we are breaking new ground and opening up new markets in the USA, ASIA and Australia that our artists and label partners could only dream of a few years ago.
We have developed some great partnerships and you can see a listing of all the networks, retail stores we now service under the distribution section of the website. We will continue to grow on the belief that transparency will pave the way for our labels and artists to be able to feel sale and conident in entrusting their music and creative energy with Destiny Records Nigeria and Destiny Records Africa. We are a label and distribution company that understands what it takes to make an artists successful and deliver transparency to the African content that has not always been available in the past. It is an exciting time for our company as we grow our business and we hope to have your music or label a part of that success."
Judah Emmanuel Chiedu
Blue Pie Business Development Team – West Africa – Blue Pie www.bluepierecords.com
CEO and Business Development Director – Palmary Group of Companies Nigeria
CEO and Founder Destiny Records Africa and Destiny Records Nigeria
Judah has been working with Blue Pie for over 8 years and has now established his own record label in Africa " Destiny Records Nigeria. Judah is a very successful and driven entrepreuer who has enjoyed great success in the Tourism, Cruise Marets, Entertainment and Music industry in Nigeria and its surounding nations.
If you would like to work with Destiny Records then please email us at sales@destinyrecordsnigeria.com